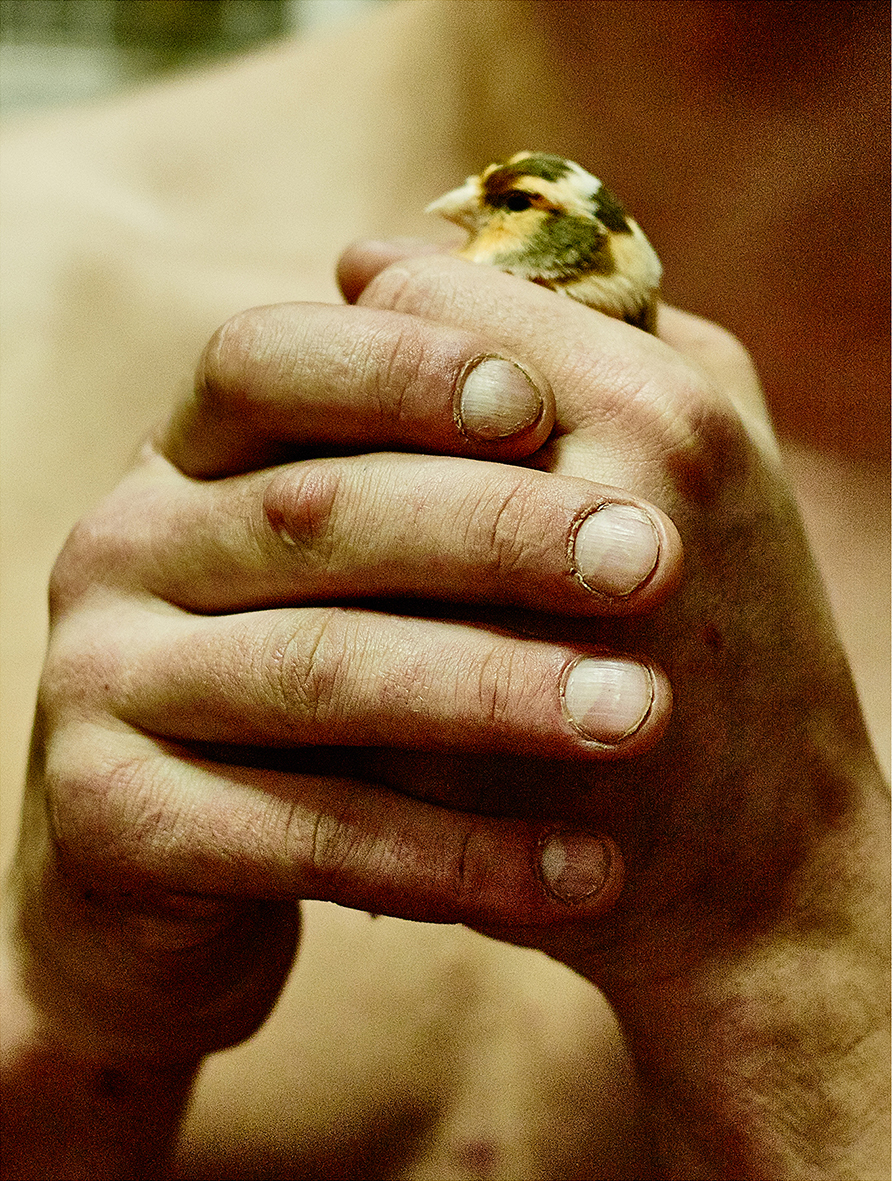 contemporary photography by Zuza Krajewska (poland) from her series "IMAGO"
artist – Zuza Krajewska (1975), graduate of the Gedańsk academy of fine art
title – "Ptak" (bird) from the series "IMAGO"(2016)
object – pigment print on moab juniper baryt rag paper, 300 gr., 2/3 + 1AP
size 47,00 cm x 36,00 cm, (18,50 x 14,17 inch)
Provenience – from the estate of the Artist
copyright for this work, rights and original photo owned by the artist, reproduction of image owned by https://www.a-private-collection.com/
This image is from the incredible series "IMAGO" by polish photographer ZUZA KRAJEWSKA wich was also featured with other works in a globally released interview by LARRYS LIST – the largest collector platform worldwide. You can discover more works by this incredible artist inside A PRIVATE COLLECTION
Zuza Krajewska a photographer and filmmaker graduated from the Academy of Fine Arts in Gdansk. Her work is described as redefining the fashion and documentary landscapes, where images defy the conventions and restrictions set by mainstream media. Her series from Studzieniec juvenile detention centre – "IMAGO" was recently featured in numerous solo and group exhibitions i.e. Griffin Art Space, Raster Gallery and Annroy Gallery at Photo London, and was published in British Journal of Photography, I-D, Dazed, M-Le Magazine du Monde, Vogue Italia, EyesOpen!, Collection of Documentaries, The Steidz, Be Capricious, Fort Magazine, Hunger, iGNANT, Monrowe,The Calvert Journal.
She has taken part in numerous international gallery and institutional exhibitions in which she presented art works created outside of her commercial activity. Most of them are concerned with the issues of human corporeality, eroticism, perceptions of gender and the stereotypes surrounding it.
In 2016, Zuza Krajewska surprised the international art scene – she showed a new series "IMAGO" of photos taken in the juvenile detention center in Studzieniec in poland. This is a completely new subject in the photographer's work – by taking photos of teenage residents of the reformatory, Krajewska distanced herself even further from her prior work and entered the world of documentary. Looking at these faces, we find it hard to believe that their experiments with adulthood are thefts, beatings and rape for which they are punished. They seem like heroes from a Ken Loach's films, searching and real, we look at them with hope.
Moreover, the work on this project absorbed the author more than she expected. As she says herself, the work planned for a few weeks was extended to a full year.
"I entered this project because it puts me at an interesting meeting point of many issues: ruthlessness, crossing borders, punishment, but also children's sensitivity and the need for love and acceptance"
– says Krajewska in an interview for the magazine "iD".
The collection of photos of young boys from the reformatory, isolated and punished for small and big crimes is a mixture of moving, intimate portraits with photos closer to classic photojournalism. The author tells the story of the center's inmates on many levels, showing their everyday life here and now, but thanks to capturing their emotions and feelings – also about their usually dramatic experiences from the past.