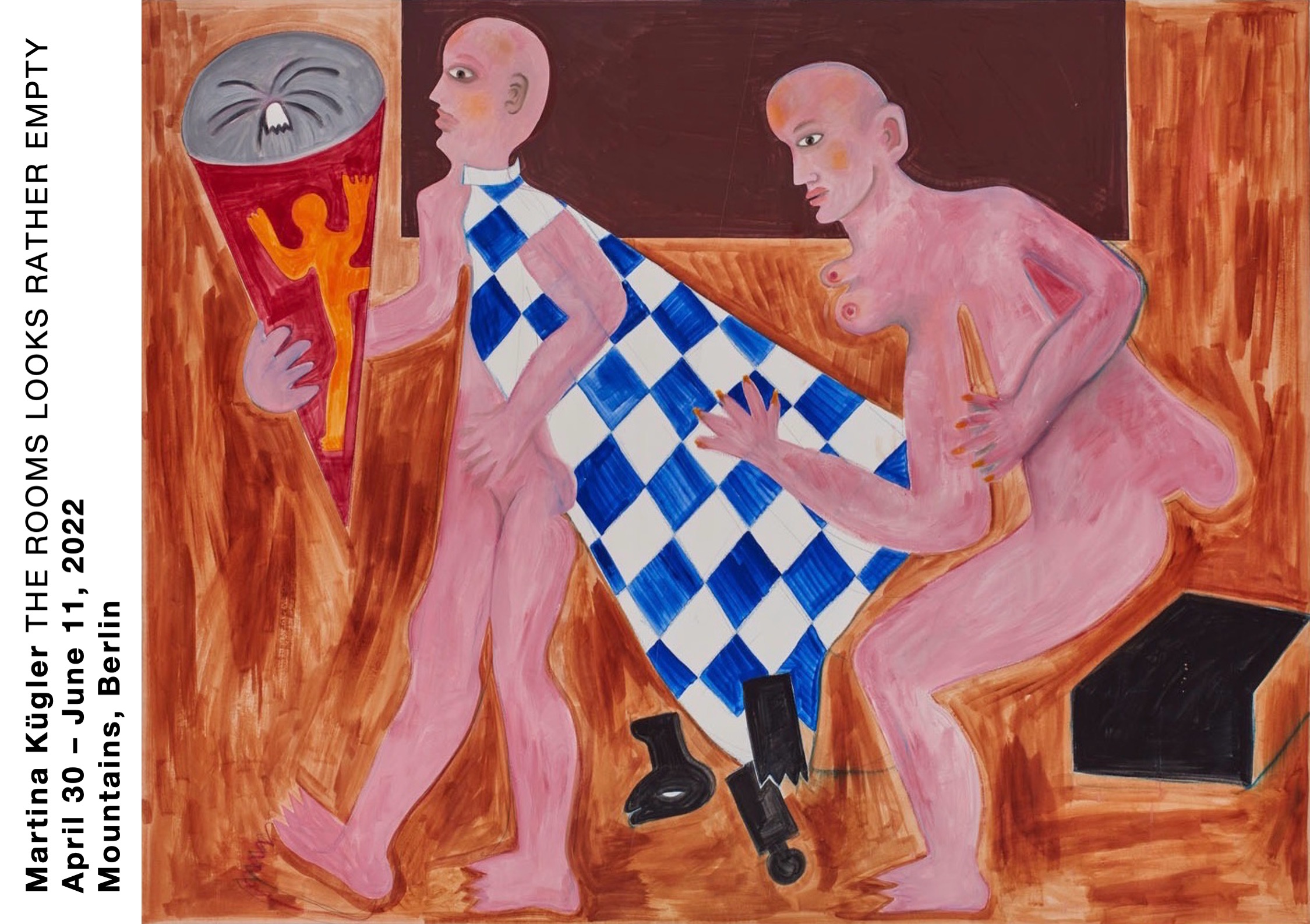 Martina Kügler
THE ROOMS LOOKS RATHER EMPTY
Apr 30 — Jun 11, 2022
Friday Apr 29, 6–9 pm opening reception
coinciding with GALLERY WEEKEND BERLIN
Exhibition catalogue with text by Michael Glasmeier and Annelie Lütgens
Gallery Mountains will present the forthcoming solo exhibition by Martina Kügler (1945–2017), "THE ROOMS LOOKS RATHER EMPTY", at the gallery at Rosa-Luxemburg-Platz in Berlin.
The gallery also presented Martina Kügler in 2020 in the group exhibition Assisted Survival, the artist's first posthumous presentation in an international contemporary art context, as well as in a solo presentation at paper positions Berlin fair in 2021, Mountains is proud to present with THE ROOMS LOOKS RATHER EMPTY (sic) a full-scale solo exhibition, focusing on selected drawings and paintings by the artist from the 1970s, 80s, and 90s
Martina Kügler was born in 1945 in Schreiberhau, Silesia, and moved to Frankfurt am Main at an early age. There she was trained as a color lithographer and from 1966–1972 she studied at STÄDELSCHULE (Academy of Fine Arts Frankfurt) with Prof. Johann Georg Geyger and Karl Bohrmann.
Being included in the touring exhibition Junggesellenmaschinen / Les Machines Célibataires (1975–77, KUNSTHALLE BERN, VENICE BIENNIAL, STEDELIJK MUSEUM AMSTERDAM, a.o.) by Harald Szeemann, Kügler gained first critical reception and became known to a wider, international audience.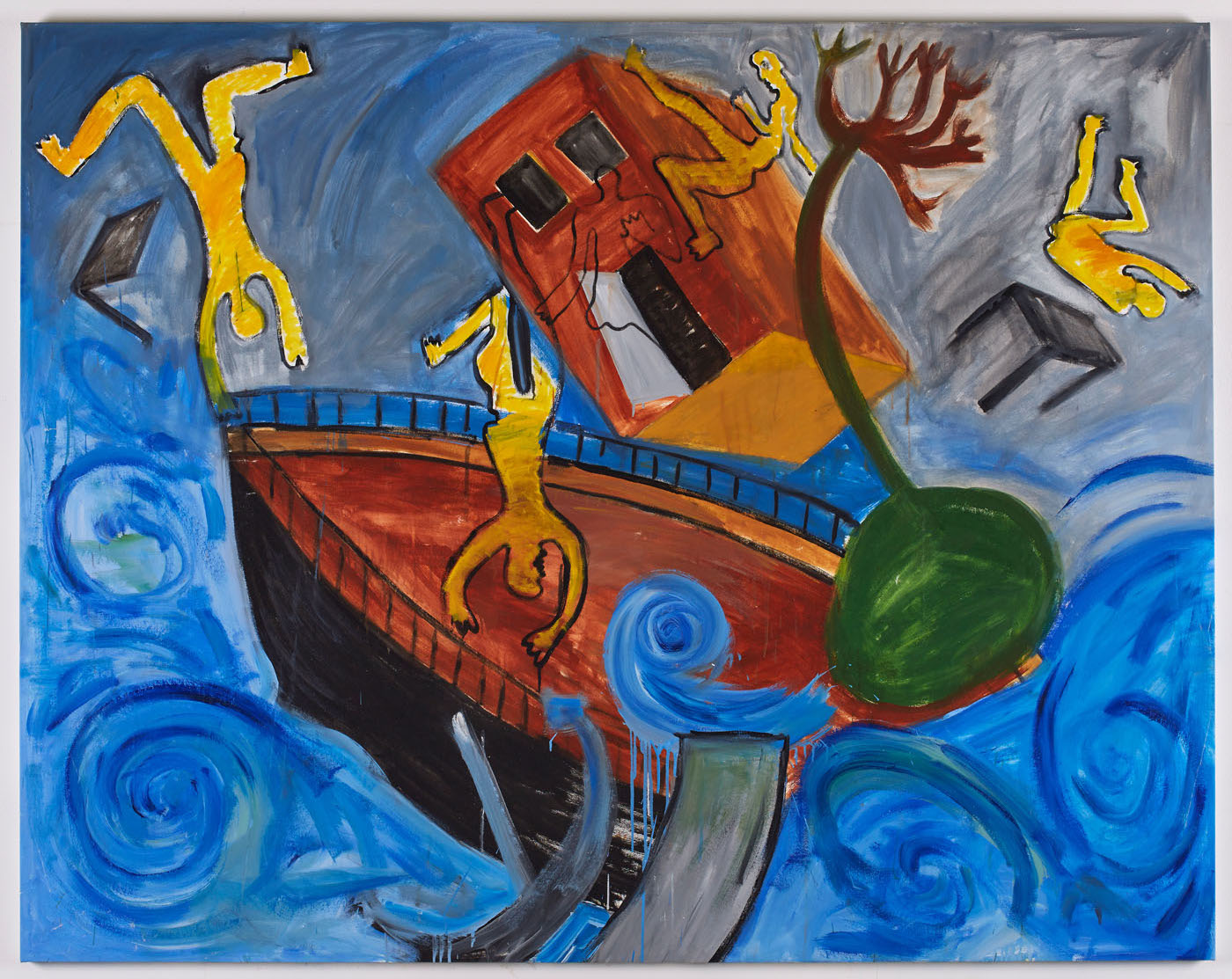 Considering the artist's mental health issues and being diagnosed with schizophrenia, art historians Annelie Lütgens and Michael Glasmeier state in their text contribution to the current exhibition:

Martina Kügler had an artistic education, and therefore her paintings appear rather confidently, especially the drawings. They are composed and almost always oriented towards an inner balance, although the body parts of her subjects often position themselves adventurously. The clarity of the outlines also allows Kügler to turn inward to inverted anthropometries, to superimpose and unify bodies, and to forcefully form specific parts such as sexual organs, hair, eyes, or pieces of clothing as 'moving accessories' (Aby Warburg). Much in her drawings floats – shaped or unshaped – transparently and subtly on the white surface of the paper, accompanied by words, language games and associations. (transl.)
This exhibition is supported by the Freundeskreis Martina Kügler and A Private Collection, Frankfurt.