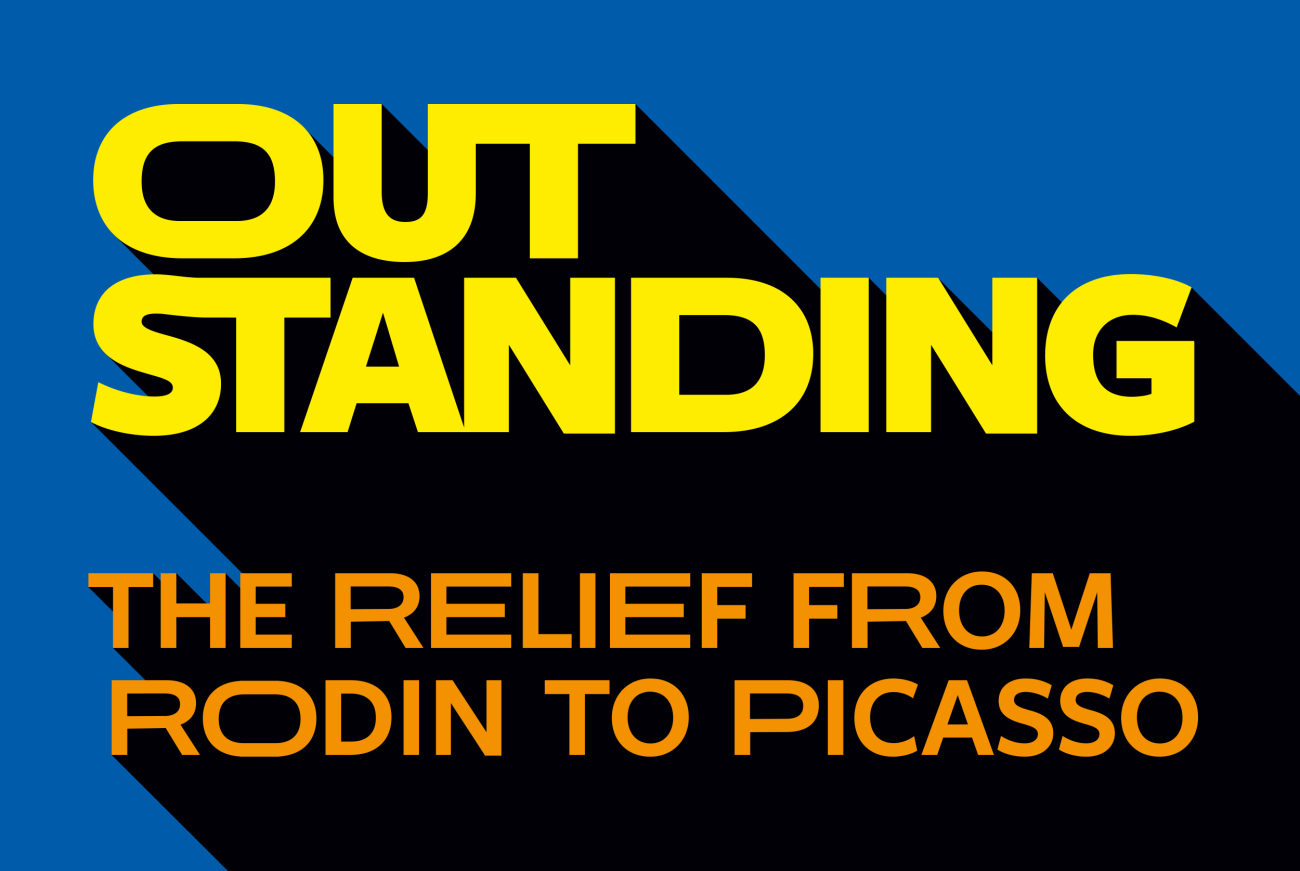 Outstanding art – the relief. The exhibition at Städel Museum Frankfurt gives also a chance to take a closer look at some outstanding relief works within "a private collection" wich have most recently been exhibited at Kunstverein Mannheim (Art Association Mannheim) for the first time.
In this article we accompany four works by "post Bauhaus" artist Rudolf Nicolai (further below) with a sculptural wall work containing metal figures in four groups á 5 completed in the 1960ies forged in yellow bronce. (the artist of this work unfortunately is unkown)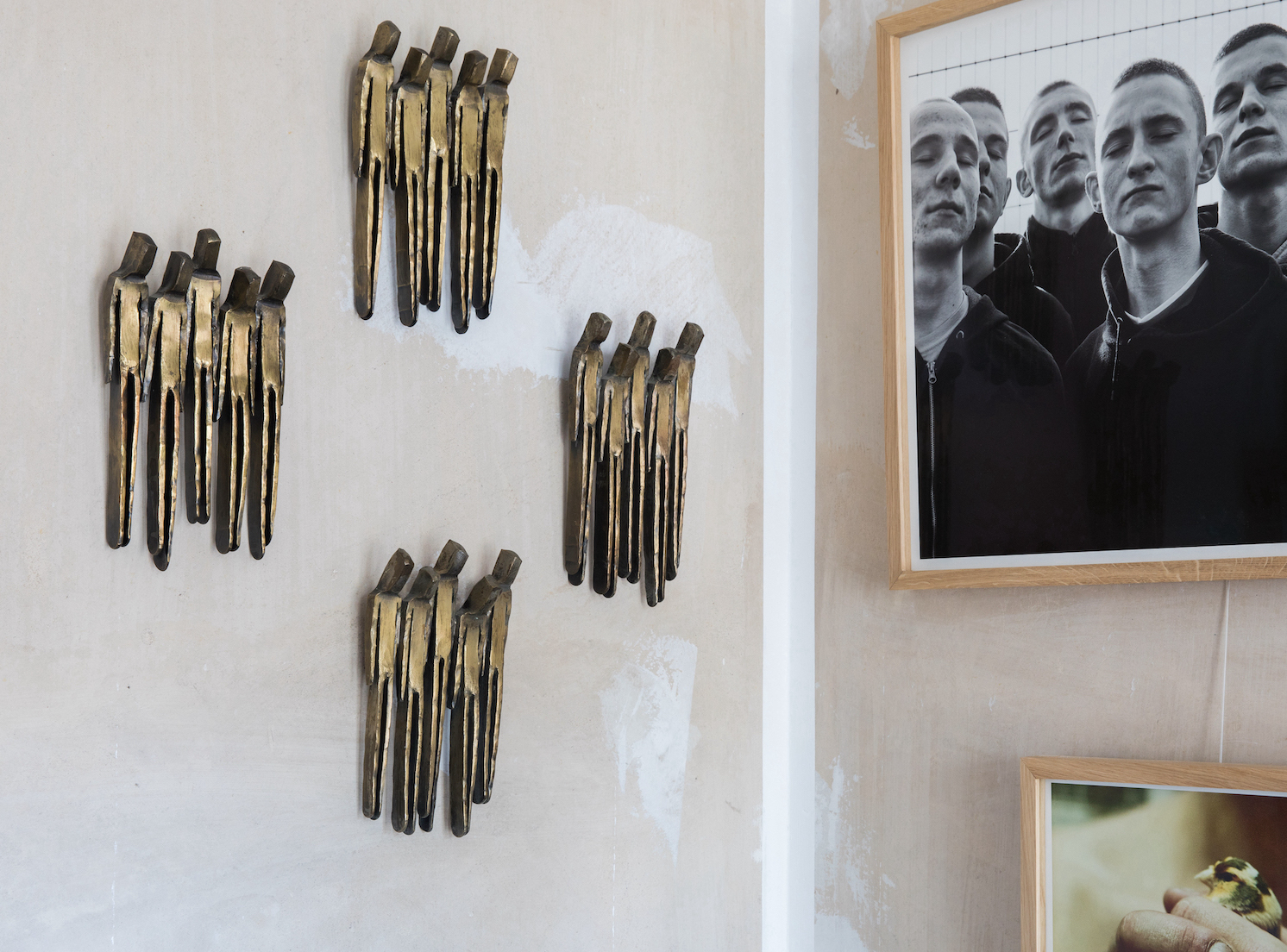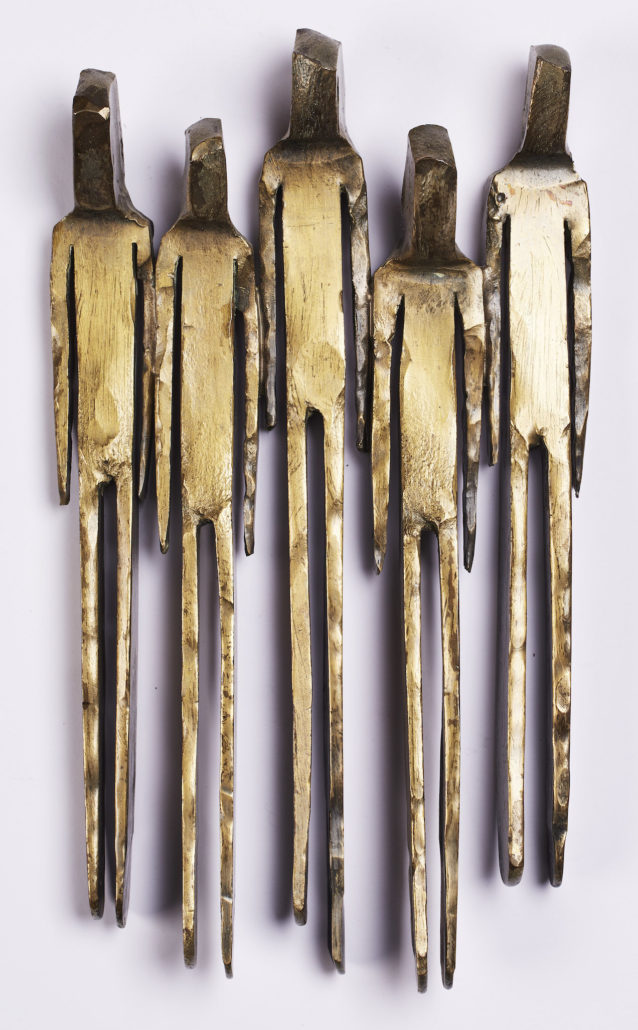 Following are superbe and rare relief works by artist RUDOLF NICOLAI (studied from 1945 – 1952 @Hochschule für Baukunst und Bildende Künste" in Weimar formerly BAUHAUS) who constructed minimalistic wall objects and installations before 1970. A black, framed three dimensional work in wood and a collage carton relief are the first two examples.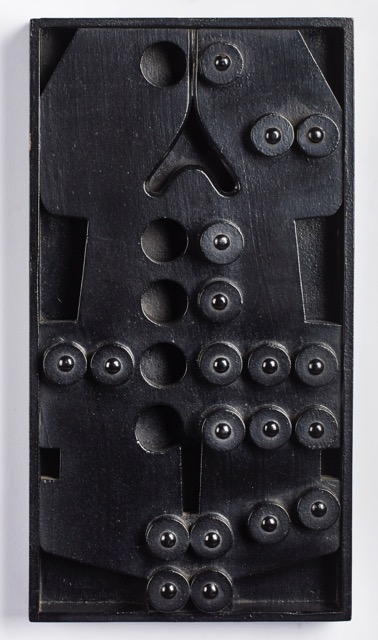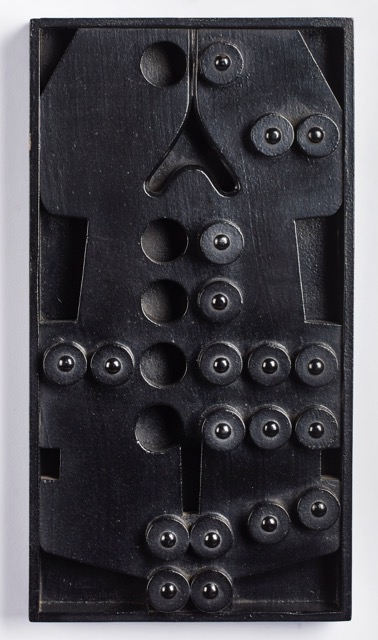 Below are two more impressive works by this artist – one monumental wall relief in red ("engine") and his most iconic black minimalistic wall work.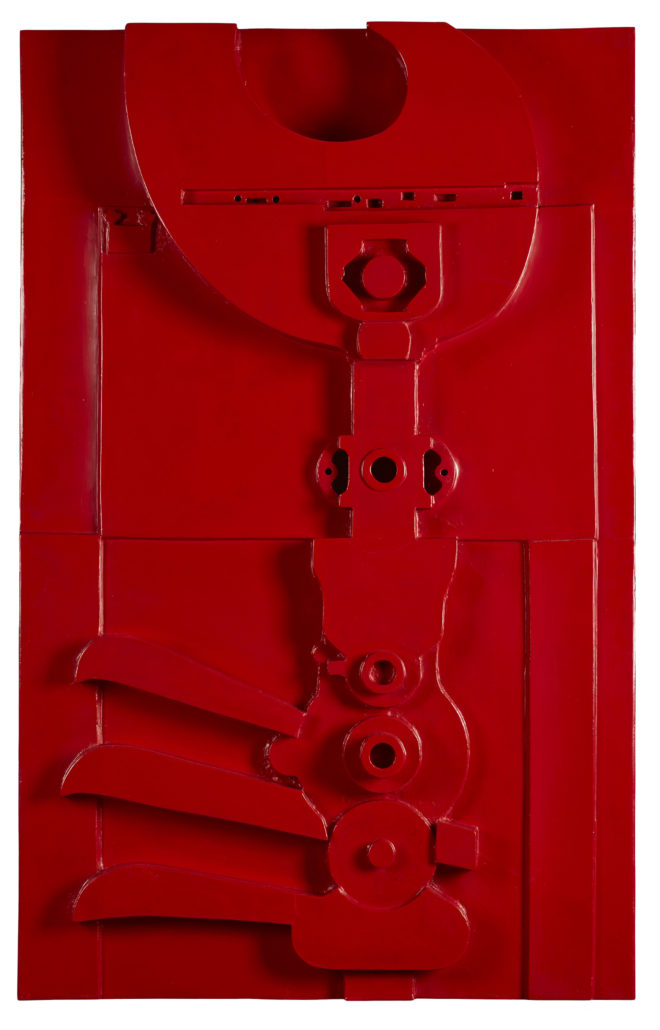 Is it painting or sculpture, surface or space ? To find out more information on the exhibition at Städel Frankfurt or artist Rudolf Nicolai within "a private collection" click the links below.