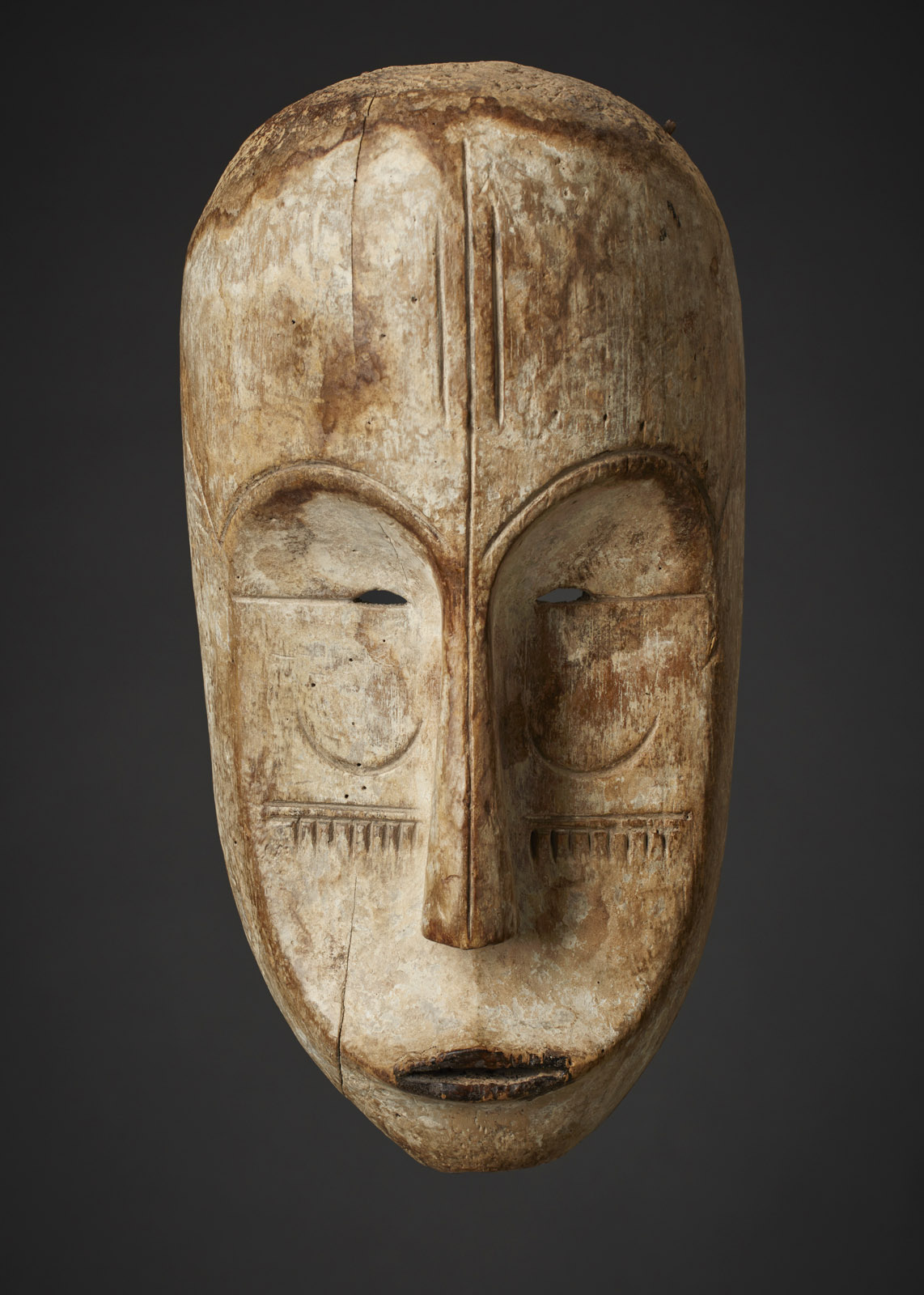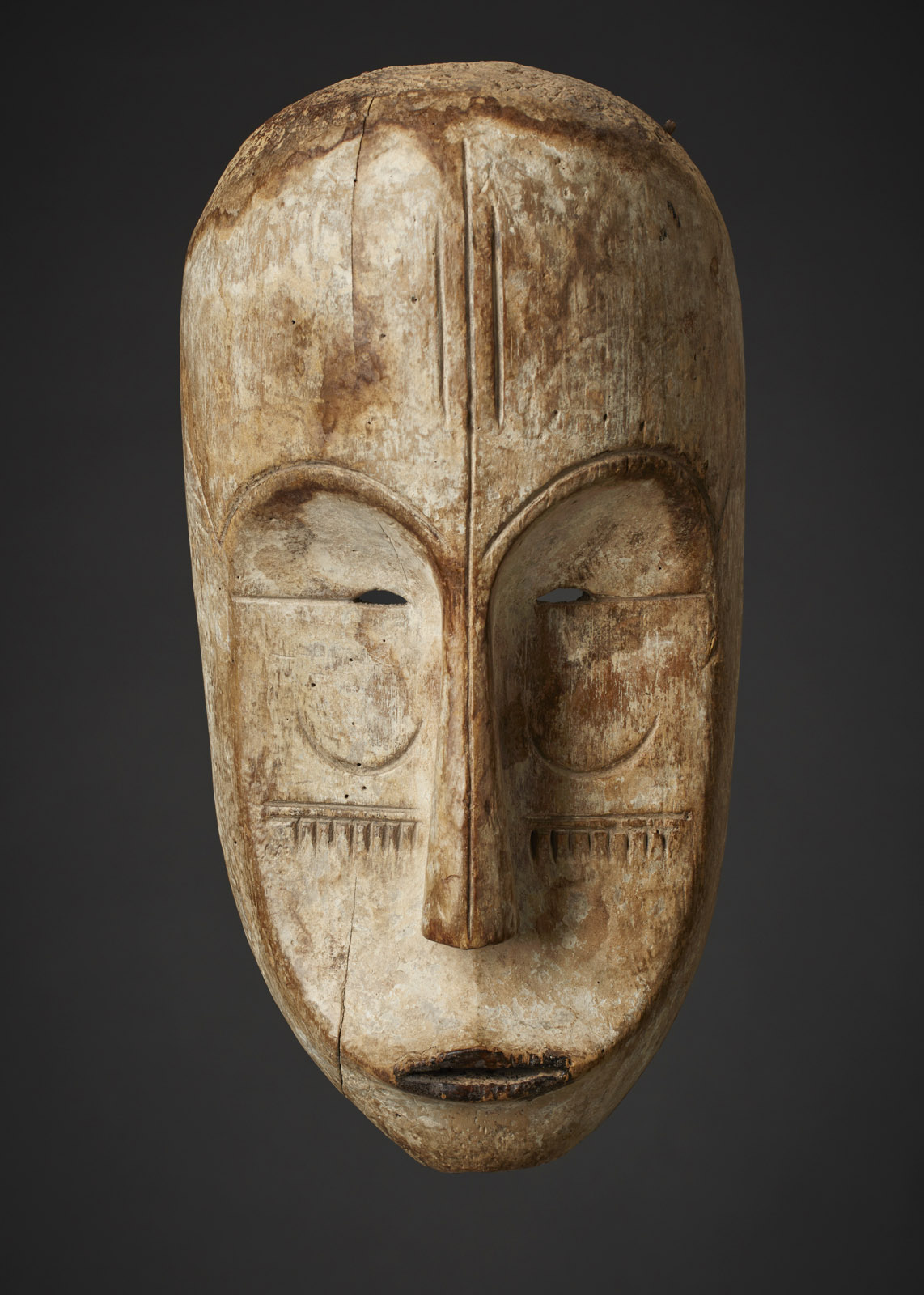 FANG "Ngil" Society Mask, Masque Fang "Ngil"
Masque d'Afrique Fang "Ngil"
origin: equatorial forest, africa
region: north Gabon (coastal area, borderland to Cameroon, possibly "Benga" territory ?)
age : XIX / XX century
object: "NGIL" Mask, Fang
size / material: hight 40,5 cm (15,94 inch) / Face cheek to cheek 20,8 cm (8,18 inch) / deep ca. 15,0 cm (5,90 inch) / Kapok wood (alstonia congensis ?; called ekuk in Fang) caolin, wood nails
The "Ngil" mask was a tool of judicial power in traditional gabonese Fang societies until the early 20th century. Used during purifying rites, only a very few examples possess perfect, aesthetic balance and gravitational beauty.
Gazette Drouot writes… (excerpts taken form a published text on 28 January 2022, by Vanessa Schmitz-Grucker)
A "Ngil" mask was a tool of judicial and police power, also invoking deceased ancestors and spirits, but used exclusively in purifying rites conducted by the Ngil secret society: a male group whose task was to track down sorcerers and restore order within the community. The villagers themselves would ask the group – led by a ngengan wearing a mask like this – to intervene, often at night, and drive out troublemakers in the population. Made of soft, light kapok wood, it is coated with kaolin, symbolizing the strength and clearsightedness of the spirit.
The characteristics of the mask in this collection contain a prominent forhead, a heart-shaped captivating face, refined volumes, beautifully executed markings and recurring finley engraved patterns, small incised eyes and a long nose.
"Ngil" Masks of this perfection are rarely rediscovered and are always attached to the secret society that officiated within Gabon's Fang ethnic group until the 1920s. Until today they are sought after and remain intriguing to museums, collectors and visitors alike.
Observers of the time describe traditional justice rites of intense violence. They were banned in the 1920s by the colonial authorities, who also frowned upon this direct competition with their own courts. In the 2017 exhibition "Les forêts natales" ("Native Forests") at the Musée du quai Branly-Jacques Chirac, only four of the 114 masterpieces on display were from the Ngil society.
This mask is only one of three "Ngil" Masks within this collection and is on display for the first time during the exhibition at Kunstverein Mannheim in fall 2022.
Only a few of these masks (with certified provenance) remain, mostly in museums, which makes their appearance all the more dramatic.
(addional Text excerpts from "Gabon Tribal Art – Edition Schulte Weiss, 2005)