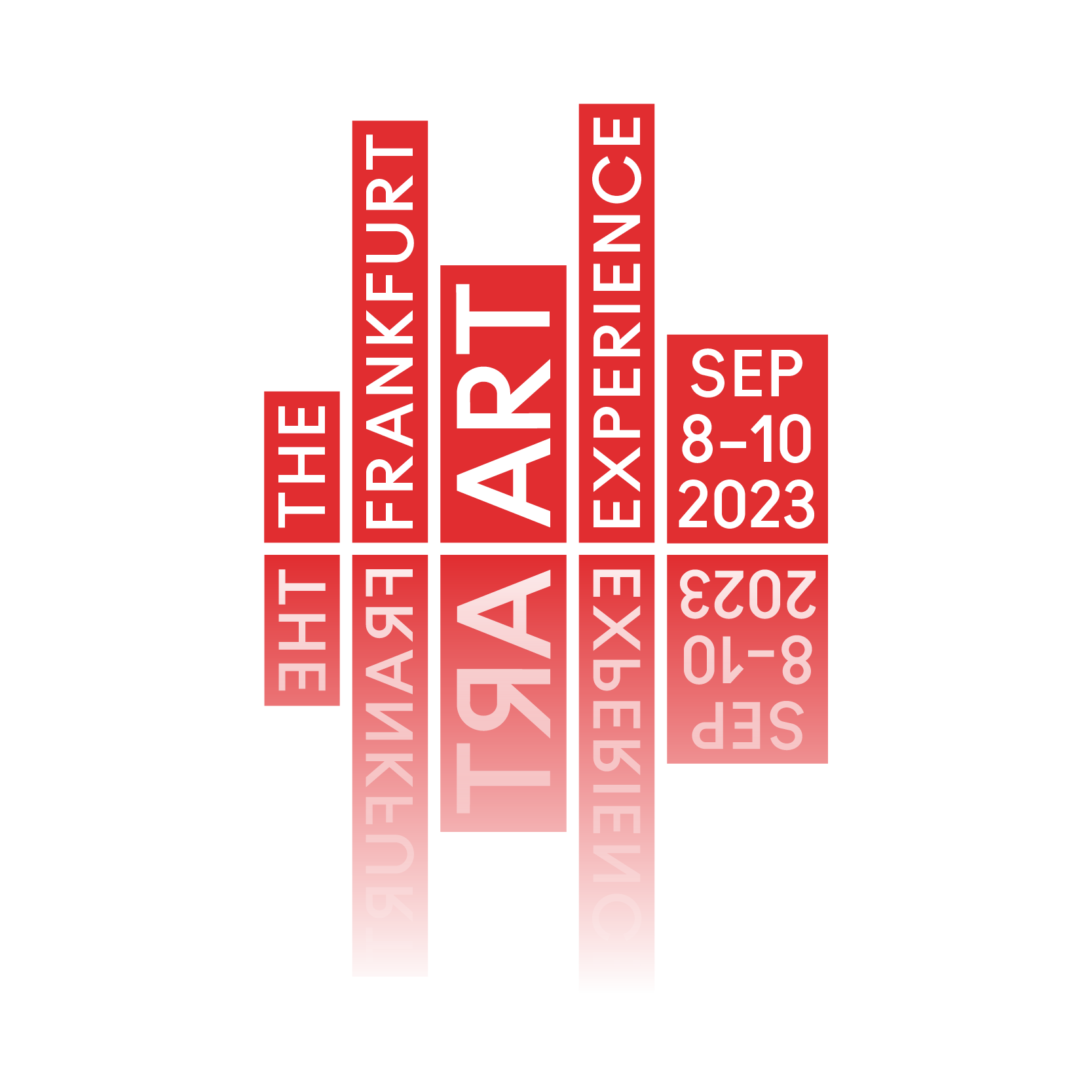 -english below –
5 Jahre "The Frankfurt Art Experience" und der 29. Saisonstart der Galerien der Stadt Frankfurt mit mehr teilnehmenden Galerien denn je.
Vom 08. bis 10. September eröffnen über 50 Galerien und Offspaces brandneue Ausstellungen auf der Höhe der Zeit – und verwandeln Frankfurt zu einer einzigartigen "Art Experience" – zu der wir Sie/Euch ganz herzlich einladen.
Die Stadt Frankfurt hat sich einmal mehr zum hiesigen Galerienstandort bekannt, den sie zum fünften Mal infolge großzügig fördert. Dank gilt auch dem Monopol Magazin sowie der Euler Group, die als führender Händler von BMW und MINI in Deutschland erstmals als Partner der Frankfurt Art Experience auftreten.
Auf das künstlerische Programm dürfen Sie indes sehr gespannt sein, eine Vorschau finden Sie hier. Den geschulten Blick dazu gibt Ihnen wieder unser siebenköpfiges Art-Guide-Team mit insgesamt 30 Walks.
Ich freue mich bereits sehr auf unser spätsommerliches Wiedersehen….mit Euch, den Gästen, Galerien, Künstlerinnen und Künstlern.
Tyrown Vincent
Gründer "The Frankfurt Art Experience" 2019 – 2023
5 years of "The Frankfurt Art Experience" and the 29th season start of the galleries of the city of Frankfurt with more participating galleries than ever.
As more than 50 galleries, off-spaces, and art institutions open their exhibitions from September 8th to 10th, the city undergoes a magical transformation. It marks the 29th edition of Saisonstart, boasting the highest number of participating galleries to date.
Moreover, Frankfurt reaffirms its commitment as a thriving art destination, generously supporting the local galleries for the fifth consecutive time. Thanks also go to Monopol Magazin and the Euler Group, a leading dealer of BMW and MINI in Germany, for joining the Frankfurt Art Experience as a partner for the first time. You can expect an exceptional artistic program, and we provide a preview here to spark your excitement. Our Art-Guide-Team offers 30 guided walks to help you gain a deeper understanding of the art on display.
I am already looking forward to our late summer reunion….with you, our guests, galleries and artists.
Tyrown Vincent
Founder "The Frankfurt Art Experience" 2019 – 2023